System Status:
All contracted NAIP 2020 Compressed County Mosaics (CCM) are completed and posted to the Geospatial Data Gateway direct download site, https://nrcs.app.box.com/v/naip. The following states were completed: California, Indiana, Kentucky, Michigan, Missouri, Mississippi, North Carolina, North Dakota, Nebraska, New Mexico, Oregon, South Dakota, Texas, Wisconsin and West Virginia. In addition, partial coverage of new CCMs were completed for Montana and Washington state. All states have natural color and color infrared CCMs with Seamline (Index) Shapefiles available.

As of December 31, 2019 the Raster Soil Survey datasets are only available through the Direct Download option on the home page and are no longer available through the Gateway ordering process.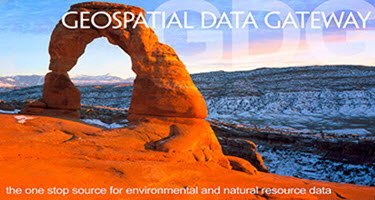 The Geospatial Data Gateway (GDG) provides access to a map library of over 100 high resolution vector and raster layers in the Geospatial Data Warehouse. It is the One Stop Source for environmental and natural resources data, at any time, from anywhere, to anyone. It allows you to choose your area of interest, browse and select data, customize the format, then review and download.

This service is made available through a close partnership between the three Service Center Agencies (SCA); Natural Resources Conservation Service (NRCS), Farm Service Agency (FSA) and Rural Development (RD).